Into the Mirror, Pensacola Museum of Art Florida
Opening March 11 through May 29, 2022
Sawing A Woman in Half, La Luz de Jesus Gallery, Los Angeles. Opening September 10,th 2022 with the book release for Scissors and Tears: The paintings of Carrie Ann Baade. 
UPCOMING:
The Surreal Imaginings of Carrie Ann Baade, TCC Fine Art, Tallahassee, FL Opening October 19th, 2023 - December 7th, 2023
TBA, Arts on Douglas, New Smyrna, FL, Opening Saturday, January 6th - February 10th, 2024
TBA, Le Mieux Galleries, New Orleans, LA, February 2025
TBA, Venvi Gallery, Tallahassee, FL, October - November 2025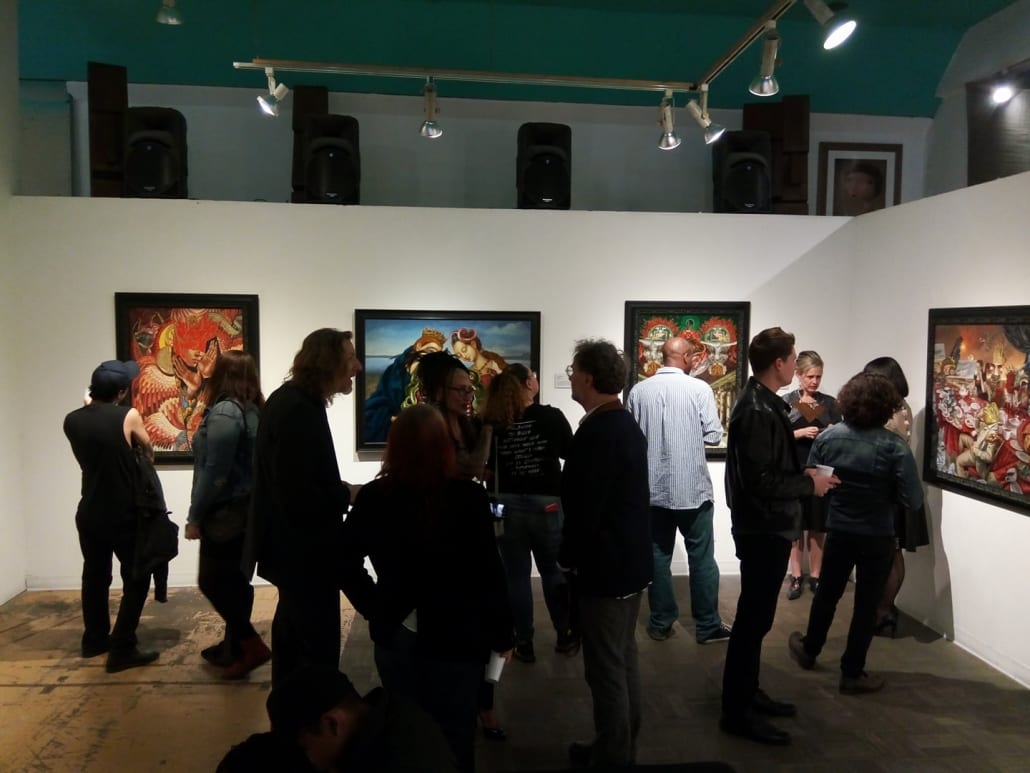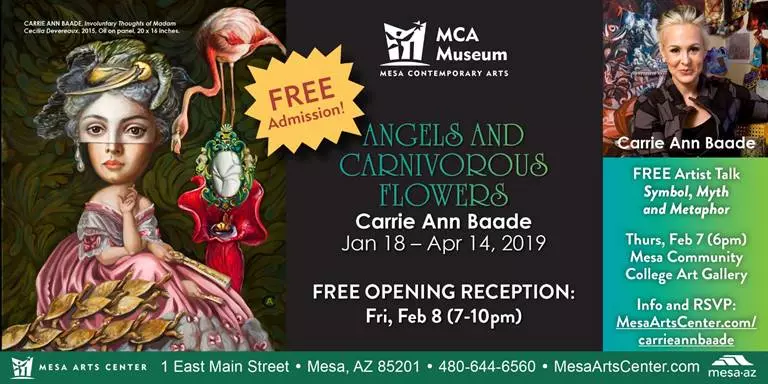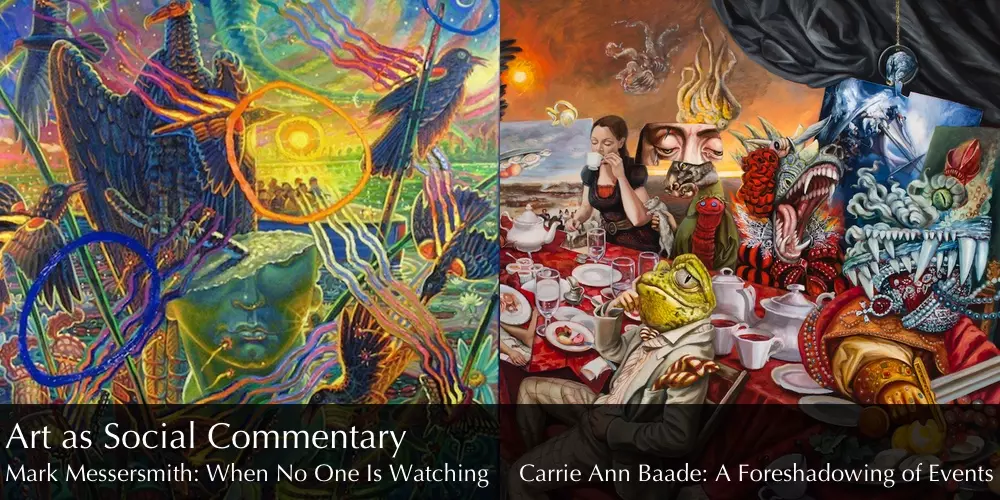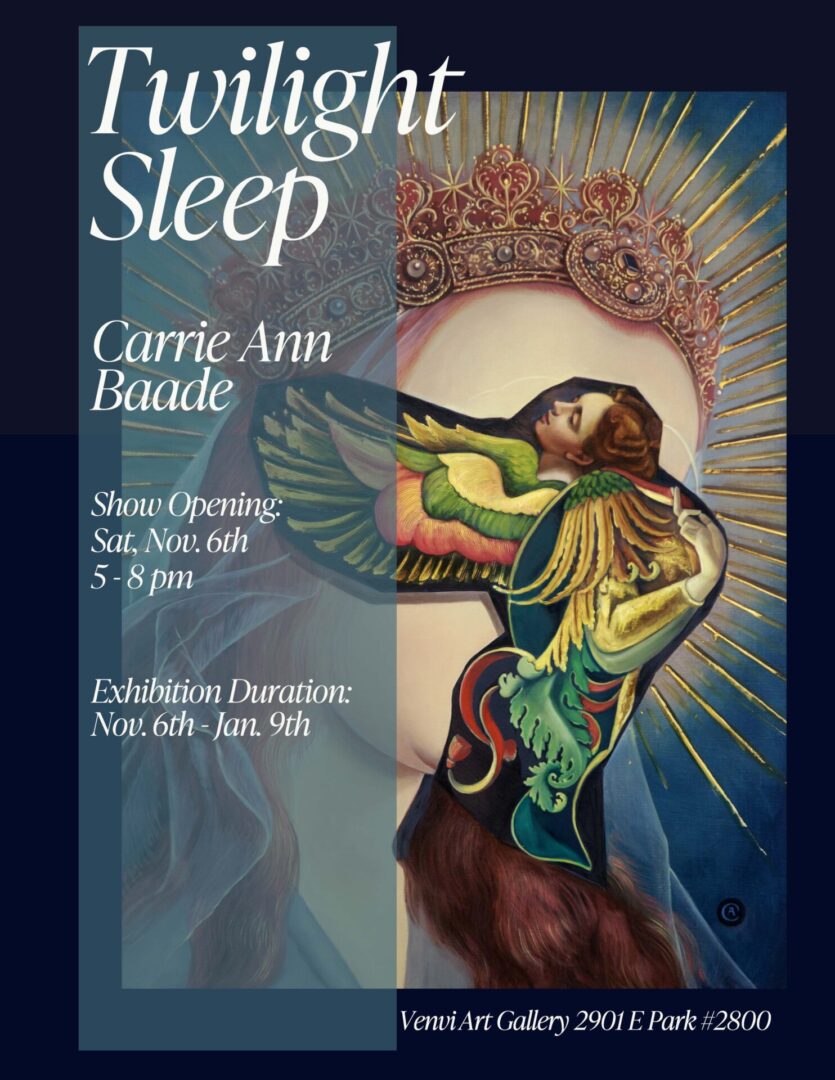 EMERGENCE.This is part of a series of 7 exhibitions that will run through 2022.Online catalog [www.yumpu.com/s/u3PbdAX6kJRjh89m](http://www.yumpu.com/s/u3PbdAX6kJRjh89m?fbclid=IwAR0fExbzPzQvFG86scuTby6dYKAykiJy-xJx_CiLXfZWq7jd9sgpsL4mjsw)
2023     In.Visible, Bascom Center for the Visual Arts, Highlands, NC:
   Lost Chapters, University Museum, Sacred Heart University, New Haven, CT
  Spiritual Visions, The Fontbonne University Fine Arts Gallery, St. Louis, MO
IS THIS TOO MUCH! LE MIEUX NEW ORLEANS June of 2022
Magical Dreams VI (invitational traveling exhibit), Cultural Arts Center in Warsaw and the Browar B Cultural Center Włoclawek, Poland among others.
Representational Fantastic, Kirkland Art Center, Kirkland, WA
B20: Wiregrass Biennial  Dothan, AL. June 2021
RBL GRL | Revolution Doesn't Ask Permission  Thomas Center Gallery, February 7 – June 27, 2020 
Wonderings and Wanderings, Carrollton Center for the Arts October 13 – Dec 6th, 2020
"Baade's paintings open like portals, their dimensionality and intensity of color and figure pulling the reader into the canvas and across the timeless bridge of the psyche. Every gesture is sacred, every movement transcending the profane, as we confront through the intimacy of her work the ecstasy of the human condition entwined with the rush of the cosmos."
                                              -Saba Syed Razvi, poet & scholar